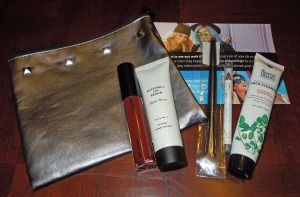 ipsy is a monthly subscription of beauty and makeup items. Each month you receive 4-5 full size or deluxe side products, as well as a makeup bag.
Cost: $10 per month – free shipping.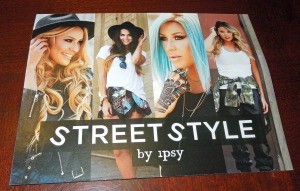 This month was themed Street Style.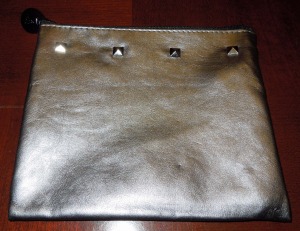 The makeup bag this month is a silver faux leather with some studs on one side of the bag.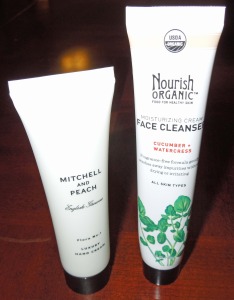 Mitchell and Peach English Growers Flora No. 1 Luxury Hand Cream – 1.1 fl oz
Full size is $27.60
I like the feel of this moisturizer, but I'm not crazy about the scent.
Nourish Organic Moisturizing Cream Face Cleanser – 1 fl oz
Full size is $13.99
I love that this is fragrance-free and all natural!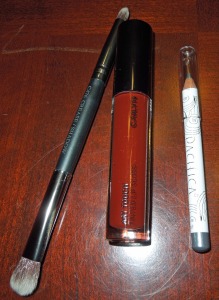 Crown Brush Infinity Shadow/Crease Duet Brush
Brush is $6.99
I can always use a new brush and this one feels soft and doesn't seem to have any fall out yet.
Cailyn Art Touch Tinted Lip Gloss in 08 Love Affair – 0.14 fl oz (Full Size)
Full size is $19
This is a really nice color for fall. Because it's a gloss, it is a little sheer at first, but you can build it to have more color.
Pacifica Natural Water-Proof Eye Pencil in Gunmetal – 0.026 oz
Full size is $11
This eyeliner is a really nice silvery grey and goes on smoothly. I also like that this is a natural product too.
Final Thoughts: This month was a lot better for me than the previous month. There's just one item, the luxury hand cream, that I wouldn't use due to the scent. The rest are all winners so far.
What did you think of ipsy this month? Are there any items you'd like me to do a more in depth review on?